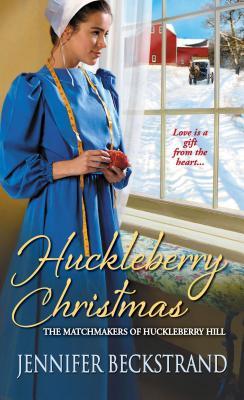 I reviewed this book last month but today – I am doing a look back.
And along with my look back, I'm offering a GIVEAWAY!
One Blessed winner will receive a copy of Huckleberry Christmas and a copy of An Amish Christmas Quilt!
Here is a little blurb from my review:
WARNING!
This book is hazardous to any other plans you may have! Once picked up, it is nearly impossible to put down.
I had plans to edit 10 pages today but as yet, I've not edited even one. I simply could not put downHuckleberry Christmas once I picked it up!
You can read the rest of it HERE.
And watch for my review of "An Amish Christmas Quilt" – COMING SOON!
The Giveaway is now closed.
THANK YOU to everyone who entered!
Check back for more giveaways this month and next!
Giveaway ran from 11/3 – 11/17
Contests are only open to residents of the U.S.
Only one bonus entry per person per day allowed
One winner was chosen by random selection on 11/17
Winner was announced by 11/18 and notified by e-mail
By entering all contests, you are agreeing to ALL Terms and Conditions
And for those who didn't win… You can find more information and/or buy the book from these popular sites.
GOODREADS   KENSINGTON   JENNIFER'S WEBSITE
GOD BLESS
and
HAPPY READING!
Disclaimer: I have no control over the ads you may see below.
I am sorry if any of the content is inappropriate.