I can see this is going to be a year of stunning reads!

Have you ever been so enthralled with a story, so immersed, so desperate to get to the conclusion that is dangling oh so tantalizingly out of reach… that you actually miss part of the story and have to go back and re-read?

THAT is precisely how intense the pull was for this reader at multiple points of the story. I literally had to put the book down, remind myself to breathe, and then pick it up and read again the story I had just read.

Everless is one of those stories that will pull you in and refuse to let go. Long after you release the last page, the haunting story will hold you in its grip and you'll have to remind yourself that it's not real… that the words are just a fictional creation that was given birth by a mere mortal from this little blue world we inhabit.

Yes. It's that GOOD! And how fortuitous that we do not have to wait for book 2. Evermore is already here, released into the world to wreak a similar havoc among readers such as me.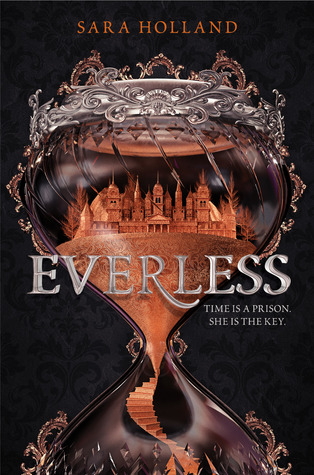 In the kingdom of Sempera, time is currency—extracted from blood, bound to iron, and consumed to add time to one's own lifespan. The rich aristocracy, like the Gerlings, tax the poor to the hilt, extending their own lives by centuries.
No one resents the Gerlings more than Jules Ember. A decade ago, she and her father were servants at Everless, the Gerlings' palatial estate, until a fateful accident forced them to flee in the dead of night. When Jules discovers that her father is dying, she knows that she must return to Everless to earn more time for him before she loses him forever.
But going back to Everless brings more danger—and temptation—than Jules could have ever imagined. Soon she's caught in a tangle of violent secrets and finds her heart torn between two people she thought she'd never see again. Her decisions have the power to change her fate—and the fate of time itself.
Feature © JCMorrows 2019