You know that meme that says…

Or, in this case, hardback…
Yeah. Evermore is one of those stories.
I actually read a few other reviews for this book, and the ones that said it was not as good as the first, I wondered at.
And then I read it, and WOW! I do not get those reviews! Because I thought Evermore was every bit as good as Everless… maybe even better. It pulled me in, and every time I had to put the book down, it was all I could do not to snap at whomever was the reason for it that time. It was AMAZING! The ending was not at all predictable. The story was so intriguing, I found myself racing ahead, just to find out what was going to happen. I actually had to make myself go back and read what I had rushed through several times because I was so excited, I missed things.
It was just that GOOD!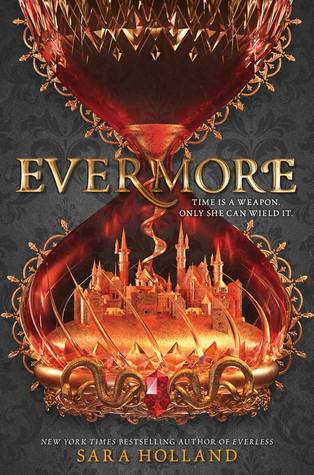 The highly anticipated sequel to New York Times bestseller, Everless!
Jules Ember was raised hearing legends of the ancient magic of the wicked Alchemist and the good Sorceress. But she has just learned the truth: not only are the stories true, but she herself is the Alchemist, and Caro—a woman who single-handedly murdered the Queen and Jules's first love, Roan, in cold blood—is the Sorceress.
The whole kingdom believes that Jules is responsible for the murders, and a hefty bounty has been placed on her head. And Caro is intent on destroying Jules, who stole her heart twelve lifetimes ago. Jules must delve into the stories that she now recognizes are accounts of her own past. For it is only by piecing together the mysteries of her lives that Jules will be able to save the person who has captured her own heart in this one.
Feature © JCMorrows 2019