Hagenheim novel #8! Who else is excited!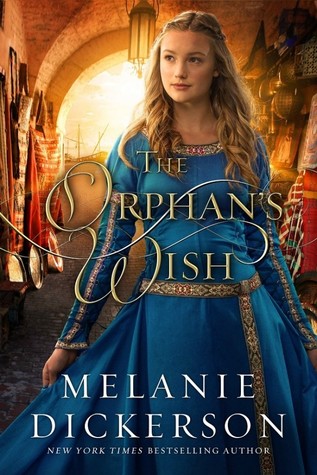 From the streets to an orphanage in a faraway kingdom, Aladdin has grown up alone. Until he meets Kirstyn.
With a father who is the duke of Hagenheim and a mother who is the patroness of the orphanage where Aladdin lives, Kirstyn is a member of the most powerful family in the land . . . and way out of his league. Despite the difference in their stations, Aladdin quickly becomes Kirstyn's favorite companion for taking walks in the forest, and their childhood friendship grows along with them.
Through his scrappy skills, intelligence, and hard work, Aladdin earns a position serving in the duke's house. But he knows it isn't enough to grant him his one desire: Kirstyn's hand in marriage. If he hopes to change his station in life and feel worthy of marrying Kirstyn, he must leave Hagenheim to seek his fortune.
But once Aladdin leaves, no one is around to protect Kirstyn, and the greedy men desperate to take advantage of her father's wealth take notice. Now, more than Aladdin's background stands in the way of the future he's worked so hard to obtain. His only hope is to rescue Kirstyn and somehow manage to win her hand as well.
I fell in love with Melanie's books years ago in an intriguing twist of fate that can only be described as a situation where truth is stranger than fiction.

This is just a mother in a long Line of amazing fairy tales written without magic or any actual fairies.

REAL people live out AMAZING adventures in these true-to-life Historical Happily Ever Afters!
Review ©JCMorrows 2018